Mya Ayer operates two production sites in Yangon and on Man-Aung Island. Both of them produce high value organic cold pressed virgin coconut oil and other products. In Yangon we work with the expeller method with coconut flour as a by-product. On Man-Aung Island our oil is manufactured by the centrifuge method with (low-fat) desiccated coconut as a by-product. Our craft extra virgin coconut oil is made in Yangon in an artisanal process.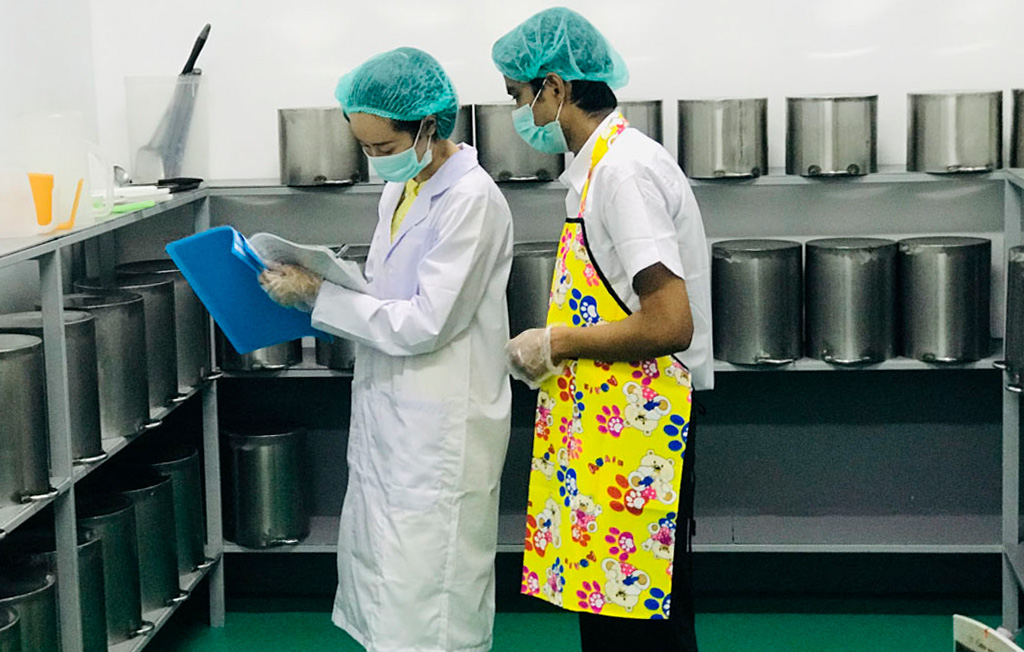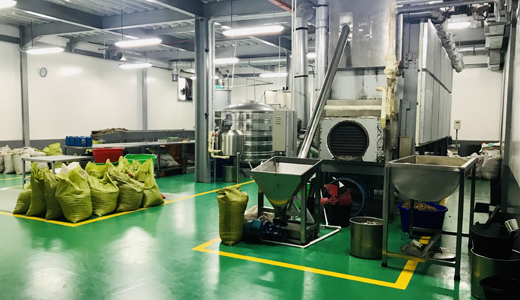 Our Yangon production facility was rebuilt in 2018 and keeps to ISO 22000 standards. We have designed the site and selected equipment to allow for clean production, with high energy efficiency and, of course, high food safety standards. Our 180 employees receive fair pay and additional support with housing and meals if required. We care for them with regular health checks and provide them with in-house and external training on food safety and occupational health and safety. We invest in our people – and this includes sending them abroad for exhibitions and trade shows.
The reconstruction of our Yangon site was supported with funding by the Danish Responsible Business Fund.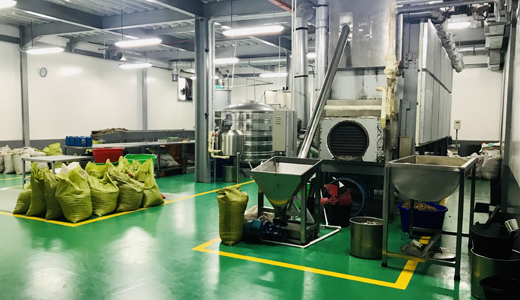 In our Man-Aung facility we employ 250 workers who enjoy similar benefits. The facility was built in 2018 and keeps to ISO 22000 standards with modern equipment for clean and resource-efficient production.